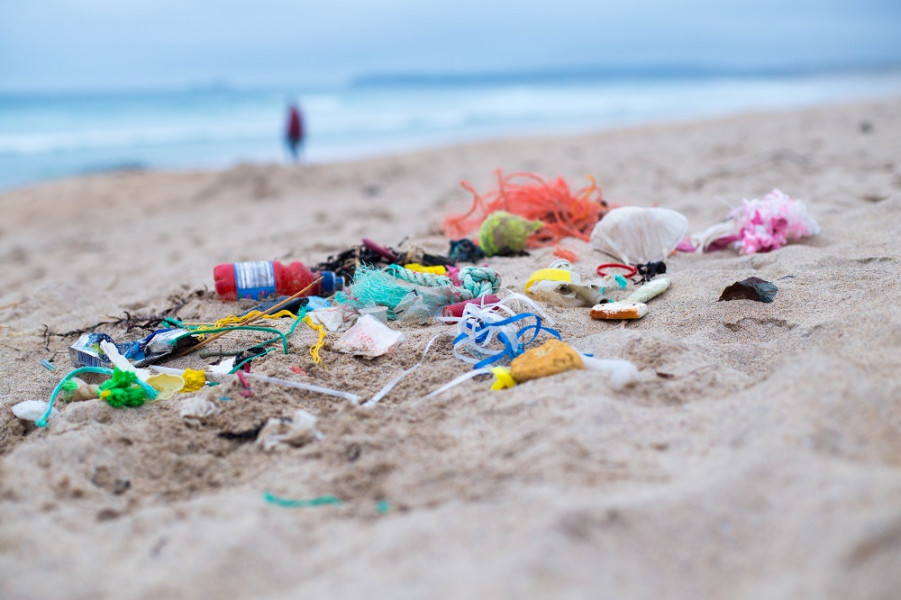 The sandy beaches are the most exposed to waste of all kinds, rejected on one side by the sea after sometimes years of drifting, and on the other thrown or left voluntarily by humans.
It is no longer rare to see tons of this garbage scattered all over the shoreline or even agglomerated at the edge of the dunes. Bottle caps, cans, cigarette butts abandoned after a summer night party, straws. Plastic waste tends to turn into small balls that mix with the pebbles or shells.
If we act quickly, we can prevent them from being buried deep in the sand, but we still need to have the right tools to perform a precise and efficient sifting.
How can we be sure to sift only the plastic waste without altering or destroying the surrounding fauna and flora?
When faced with this type of pollution, it is often difficult to find a solution that truly meets the common challenges of cleaning and preserving the environment.
If your sifter is too large, it will have a definite effect on the ecosystem and will only collect medium and large volumes of waste. What about plastic particles?
An innovative approach was taken to develop a solution to address these issues. The BeBot sieve-screen developed by Niteko.
BeBot is a beach cleaning robot, the very first of its kind, eco-responsible and silent (very low sound volume).
It runs 100% on electric batteries and sifts sand, rakes algae, and levels out stretches of sand. Its sifting depth is 10cm which allows it to preserve the fauna, the flora and the sand during its passage. It is the only sifter to preserve the fauna and does not aggravate the phenomenon of erosion (no compaction of the sand)… It collects up to 100L of waste.
BeBot is controlled by remote control (range 150m) and signals its presence if necessary.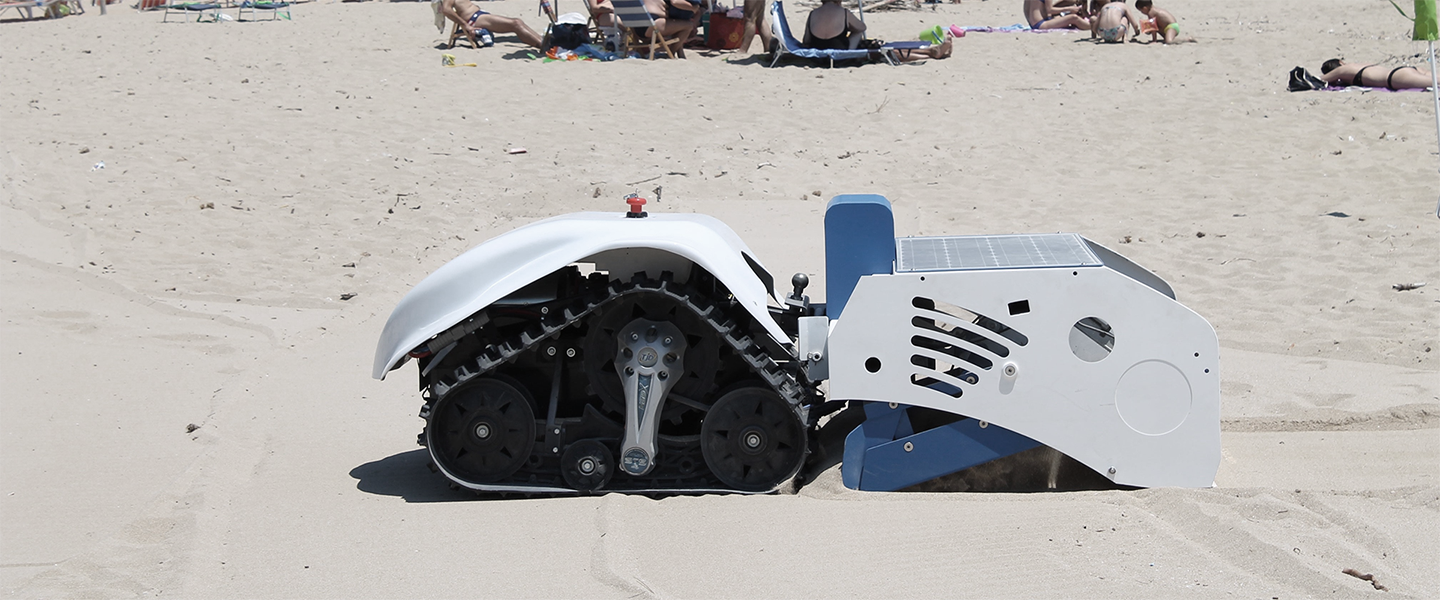 BeBot answers your waste collection problems?
READ THE TECHNICAL SHEET