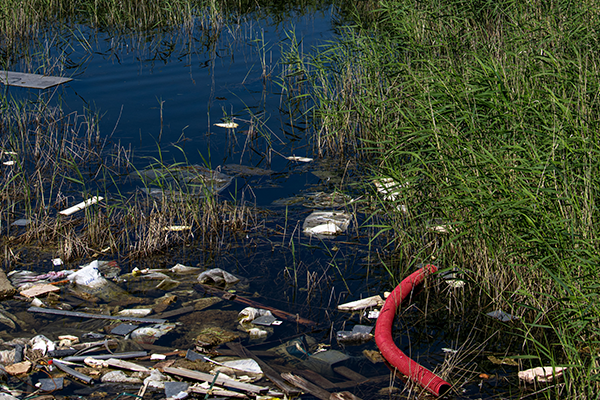 The marine microcosm is very fragile. Several factors can upset its equilibrium and start a degradation of its ecosystem that can, in the long run, have an irreversible impact.
In areas with weak currents, we can observe a deoxygenation of the water and the appearance of odors that indicate a poor state of the environment, particularly through the appearance of harmful and erosive plants and algae.
Another result is an acceleration of the sedimentation of the bottom with the accumulation of fine materials generating uncontrolled erosion.
Finally, the accumulation of waste on the seabed that will have penetrated and agglomerated in different areas of the port, the marina or the water basin.
One of them consists in (re)giving movement to the whole with the help of a bubble generator. This will help to fight against eutrophication, reduce sedimentation and act as a shield against waste.
This process is reminiscent of another, more familiar one, present in our aquariums, since this curtain of bubbles that we impose on our domestic fish promotes the oxygenation of the water. Deployed in a harbour or a lake, it would allow to block, confine or even redirect solid or liquid waste to a collection point previously installed.
In addition to fixed or mobile collectors
THE SEARIAL CLEANERS proposes a new cleaner: INVISIBUBBLE
INVISIBUBBLE is a bubble curtain capable of purifying water, deflecting debris and sediments, and quarantining petroleum derivatives.
Its action will not disturb the surrounding fauna and flora and will even preserve it from any harmful body.
INVISIBUBBLE is a formidable ally to other solutions such as COLLEC'THOR since this bubble barrier will make it possible to create a current which will divert the waste towards the fixed point of collection.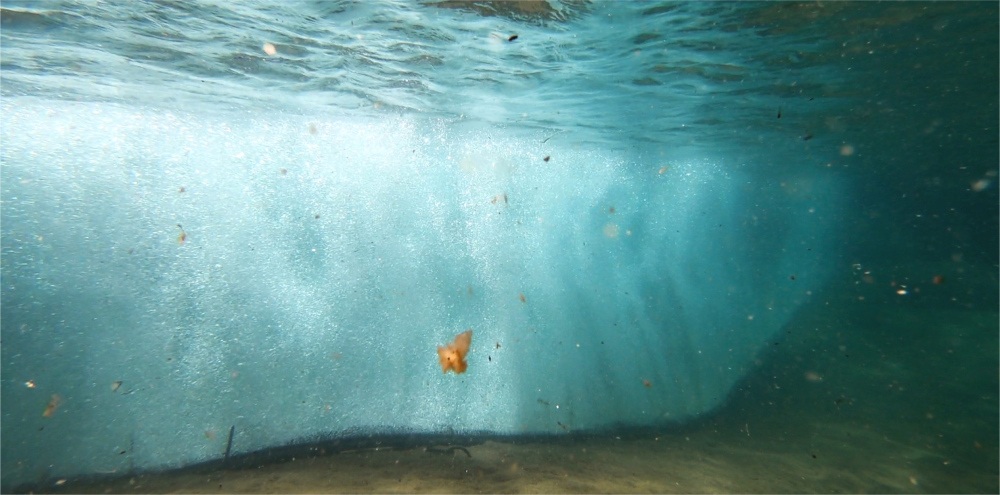 InvisiBubble answers your waste collection problems?
READ THE TECHNICAL SHEET