Level 1: PERFORMANCE - Stop wondering, start cleaning!
Our goal: to encourage waste collection and sustainable practices.
The implementation process:
Working with you, we study your site with the aim of identifying pollution sources and adapting our technological response to the problems we identify
We deploy our technology on your site
We support this deployment with a communication campaign designed to inform local people about the work we're doing (including posters and customized Cleaners)
We register your action with the waste categorization program run by our partner ITTN (International Trash Trap Network), a unique global network of scientists that focuses on research into marine pollution.
We help you share your story and your commitment through marketing resources that we provide (POS advertising, posters, video content production, social media content)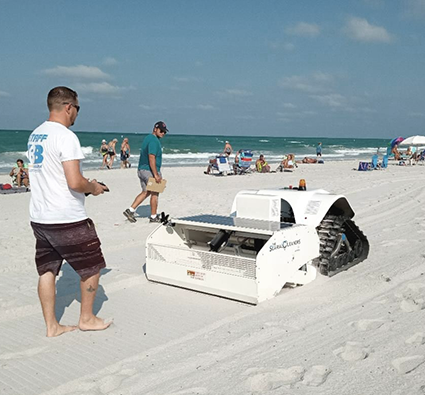 IMPACT program
A collaborative program that, based on your resources and goals, adapts to your level of commitment to the fight against marine pollution. Bring meaning and a long-term focus to your work in the field.
Level  1 – PERFORMANCE
Stop wondering, start cleaning!

Level  2 – AWARENESS-RAISING
Don't feed the cleaner!
>> Read more >>

Level 3 – TRANSFORMATION
I am a Searial Cleaner
>> Read more >>

Do you want to help combat marine pollution through waste collection?
>> Contact us <<